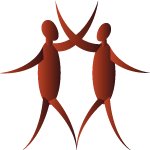 Standing Tall In Troubled Times
An Affirmative And Healing Response To Social Division
""Our survival as a species depends on our ability to recognize that our well-being and the well-being of others are in fact one and the same." - Marshal Rosenberg
Part 1: Shifting Our Focus From What We Are Against To Standing Tall In What We Hold Dear.
Prerequisite: None
Part 2: Connecting Is More Powerful Than Convincing.
Prerequisite: Attending a Standing Tall Part 1 or completing a compassionate communication foundations class such as The Art of Compassion.
When we look out to the world, where do we place our attention?
How often do we count our blessings?
How much time do we spend obsessing about wrongness?
What energy lives within our awareness?
When we focus on what we value, what we stand for, rather than simply railing against what we object to or are threatened by, we set aside helplessness in favor of security, oppression in favor of innovation. We step into our power. From this empowered state it is possible creatively engage what we find threatening, building transformative connection and moving from conflict to common purpose.
Warning, this event is serious about healing our social divisiveness; it is not for the squeamish. It asks us to look deeply into ourselves, into what we hold dear, and then to set aside blame and criticism, considering what deep values motivate those we disagree with.
The initial focus of the gathering is to start with self-empathy. What do you hold dear? What feels threatened that your anxiety and fear want to protect? Focus on what you hold so dear, why it is so important to you?
This invites you to shift your attention for what is "wrong", lack, to what nourishes and sustain you, abundance. From this more empowered perspective, what actions can / do you take that exemplifies this nourishment, that is a living example of what sustains you?
Now,, can you become curios about what nourishes and sustains people you disagree with? What might they hold dear? Thus we reach for commonality, a shared reality that can transform our divisive times.
We are looking for places to hold these gatherings throughout 2017.
This is not an NVC training per say; it is applying NVC principals to our current social situation. It is supported by volunteers and donations.
Program Length:
A 4 hour introductory class followed by an optional more advanced 4 hour class.
Prerequisites:
Part 1: None - Part 2: Attending a Part 1 or completing a compassionate communication foundations class such as The Art of Compassion.
Event Type:
General Public Training
Volunteer Opportunity