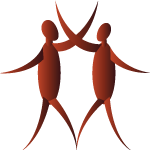 Awakening Hope, Finding Stability, Discovering Resilience
A Compassionate Response To Physical Distancing, Stress, And Isolation
FREE: Donations Welcome
"Our survival as a species depends on our ability to recognize that our well-being and the well-being of others are in fact one and the same." - Marshall Rosenberg
Come together and interact in real-time; meaningfully contribute to each other's well being, rather than listening to a prerecorded program. Reduce stress, anxiety, and loneliness by sharing community.
These gatherings will be conducted through Zoom with both phone-in and video-conferencing options. When you enroll, details about how to connect to your specific session will be sent.
Currently scheduled programs are below. Click on the one you want to enroll in. We are trying a mix of times to accommodate many schedules.
In the spirit of resilience, this program may evolve as changing circumstance warrants. There is a possibility for a series presenting different techniques for alleviating stress and building resilience. Perhaps unstructured support and empathy groups will emerge.
We are offering this as a free service to provide relief in a time of emergency. If you are in a position to make a donation and support our efforts, visit our donation page.
Like all of you, we at RMCCN want to support our community and meaningfully contribute to people's lives in this time of crisis. We are skilled at empathy and compassion. This is where we can make a difference: providing the accompaniment and techniques that relieve anxiety, stress, and loneliness -- that awaken hope, ignite inspiration, and summon courage -- this is what we have been practicing for years; it is the calling we answered when we devoted ourselves to nonviolent communication.
Event Type:
General Public Training
Volunteer Opportunity