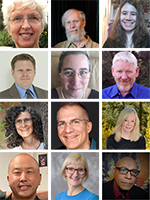 NVC Exploration Gala With The RMCCN Community
Offering Compassion To A Turbulent World
September 9, 10 and 11, 2022
"If you have come here to help me you are wasting your time, but if you have come because your liberation is bound up with mine, then let us work together."
- Lilla Watson
10 Facilitators, 17 Online Events!
Facilitators Are Volunteering Their Time To Support RMCCN
Registration Free – Donations Welcome

Registration Closes September 9 At 8:00 PM MDT
RMCCN facilitators are coming together as a community:
To support our world by spreading, as widely as possible, the skills to build compassionate understanding across differences.
To support RMCCN in having resources to expand our reach to diverse communities, providing co-learning opportunities where we can explore engaged, compassionate living together.
Enroll for free; make a donation if you can.
Registration Closes September 9 At 8:00 PM MDT
* * * * *
Session Recordings.
RMCCN is experimenting with recording sessions.
Not every session will be recorded.
Check the individual session for recording status.
In these tumultuous times we are living in, one thing is clear - if we want to live our values of unity, freedom, trust, mutual care and respect, we need to develop the competency and capacity to do so. Nonviolent Communication (NVC) is a body of work created by Marshall B. Rosenberg that helps us develop self-responsibility, deepen our understanding of ourselves and others, and create meaningful dialogues. NVC provides us with concrete tools to align our language with what we really value.
Hence, this invitation to you. Come join Rocky Mountain Compassionate Communication Network (RMCCN) facilitators for a weekend of practice and inspiration via Zoom. Learn the skills needed to:
· have more clarity, compassion, and empowerment in all of your relationships;
· transform resistance and reactivity into connection;
· develop trust and collaboration.
We are excited to share with you how Nonviolent Communication is being applied in many areas of life from child rearing, to connecting across differences and resolve conflicts, to creating environments that support us in having power together. This training is open to parents, teachers, students, social activists, professionals, and anyone who wants to deepen their communication skills.
Our NVC facilitators are donating their time, skills, and heart to support this fundraising event and will donate all proceeds to RMCCN in order to support the organization in sharing Nonviolent Communication as deeply and widely in our community as possible. We are dedicated to providing people with the opportunity to realize the vision articulated by youth poet laureate, Amanda Gorman:
"If we're to live up to our own time, then victory won't lie in the blade, but in all the bridges we've made. That is the promise to glade, the hill we climb if only we dare it. Because being American is more than a pride we inherit; it's the past we step into and how we repair it."
Come join us to bring out the best in ourselves and others to meet the challenges of our lives and to co-create a world where we all can thrive.