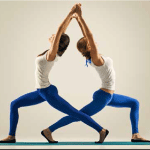 "If you want others to be happy, practice compassion. If you want to be happy, practice compassion."
- Dalai Lama
This training emphasizes bringing KEY Nonviolent Communication principles into a grounded daily practice that will EMPOWER the quality of SHIFT you are seeking to create. In this class you will acquire a set of skills and practical tools to dance with life's happenings. You will take away a renewed sense of vitality and engagement.
Program Length:
Four weekly classes, 2 1/2 hours each classes, 10 hours total.