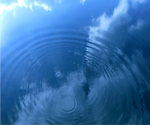 Restorative Conversations
Options For Compassionate Connections After Conflict
Even with our best intentions and attempts to use NVC skills, we may at times be overwhelmed and unable to work something through to restore our relationship to harmony. Sometimes we need some support to move through a difficult relational event, reconcile after a conflict, and do so while being in alignment with our values.
Have you had the experience of a difficult interaction that led to disconnection and then been afraid to address it again to clear the air? Maybe you've been afraid that you won't be able to be heard, or perhaps you harbor so much pain that you have a hard time hearing the other person? It weighs on your heart and mind. You wish you could reconcile but just don't have confidence that it would go well to talk it out.
Restoration can be created through personal explorations and conversations that hold intentions to meet deep longings for resolution, connection and peace. Support from caring and skillful community can empower relationships in the process of healing. The heartfelt questions that underlie such conversations become:
What can we create together?
Am I willing to bring compassion to my pain and others'?
How can I take responsibility for my experience?
How can we listen deeply and understand one another?
Am I willing to look deeply at my feelings and needs and express them honestly and compassionately?
What can we do to make life work better for each/all of us?
Restorative Conversations offer a restorative model to conflicts that is rooted in Nonviolent Communication principles. It generates a sense of integrity and care for all. We support self-awareness and responsibility, shared understanding and mourning, shifting out of reactivity and stuck positions, and movement toward re-connection. Our purpose is to empower compassionate relationships in all circumstances through the facilitation of Restorative Practices. We support individuals and groups in building skills to cultivate understanding, peace, and restoration by:
Providing ways to acknowledge and repair relationships.
Providing ways to resolve difficult conversations and conflicts.
Creating a loving presence from the community that holds all parties/groups involved with care and empathy.
Facilitating empathy and healing dialogues in a variety of modes.
RMCCN community members are resources to support your forward movement when the pain of disconnection has taken up residence in you. We invite you to reach out for support in using Restorative Practices by contacting us with your request or to learn more.