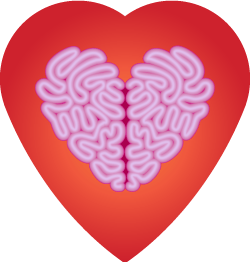 Compassion, Empathy, and the Brain
The Sacred Work of Restoring Connection
Saturday, October 3rd & Sunday, October 4th, 9:00 A.M. to 4:30 P.M.
Dos Chappell Bathhouse, 600 S. Marion Parkway, Denver, CO 80209 (in Washington Park)


Did you know:
that ancient nervous system contracts can stop even the most loving relationships from experiencing connection and warmth?
that early attachment survival patterns can make intimacy painful?
that our best intentions can be defeated by these non-verbal patterns?
that when these early contracts are dissolved, individuals in relationship begin to understand they have choice about how they respond, and warmth and intimacy are regained?
What brings relief from reactivity?
Reactivity is the intrusion of unhealed moments from the past into the present. The brain believes that all of our unhealed memories still exist in present time. When we don't have compassion for those we love the most, we are in the grip of the ever-present past. Happily, the surprising truth about our difficult patterns of reactivity is that they leave us completely available for healing through empathy.
In this workshop you will integrate:
Knowledge and information of how our brains work.
Process work that releases emotional pain and resolves trauma.
The living energy of love and compassion experienced in your own nervous system.
Reflections on how to use this knowledge and skills after the workshop.
CNVC- Certified trainer Sarah Peyton is teaming up with internationally renowned facilitator Dan Miller for two days of healing and transformational partnership that is deeply rooted in neuroscience. The weekend is fully interactive and will consist of practically applicable theory, demonstrations and practice.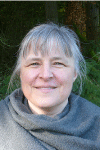 Sarah Peyton, CNVC Certified Trainer, offers trainings focused on learning and using resonant language to transform the brain. She brings together depth work and self-compassion that integrate Interpersonal Neurobiology (IPNB) with the healing potential of Nonviolent Communication's verbal and non-verbal empathy. She is delighted by the self-compassion that arises from understanding how language and resonance change our brains, heal trauma and give us new energy, well-being and choice. She teaches and lectures internationally, teaches communication at the college level, and she has been published in North America and Europe on NVC and IPNB. Her work focuses on how we hear and understand one another, effective ways to connect hearts, and developing self-compassion and clarity. Her passion is watching people's self-understanding deepen into warmth.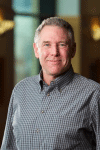 Dan Miller's passion for leadership development provides him with opportunities to work with Fortune 500 companies internationally. He facilitates individual transformation that builds stronger, more conscious relationships on and off the job. His interactive style gives participants the opportunity to change their lives using the principles of needs-based communication. In addition, he captivates audiences and consistently receives top ratings for his entertaining, energetic, and content-rich presentations.
Registration Information And Online Enrollment
Payment by check is welcome, it saves us credit card processing fees.
You can also pay with a credit card by clicking the Enroll button above.
For more information about the program, or if you wish to pay by check, or make other payment arrangements, e-mail Susan Jennings using the form below or call her at 303.941.6414.