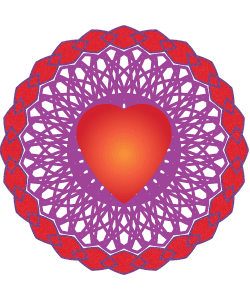 Four Tuesdays: June 30 - July 21; 6:00 to 8:30 p.m.
These trainings will be conducted through Zoom with both phone-in and video-conferencing options. After enrolling, you will receive instructions for connecting to the call.
What is one thing that would make a difference in everything if you were able to live it fully?
Deciding to make this one thing an organizing principle in your life helps. Developing daily practices to cultivate this one thing helps. A community of support helps.
Buckminster Fuller once said, "You never change things by fighting the existing reality. To change something, build a new model that makes the existing model obsolete." My still existing model is to protect myself from feeling weak and unlovable by bolstering my intellect and "success" to control how others see and relate to me. Ask my daughter and wife how that went.
For me, my one thing is authenticity. I want to love and trust myself free from all the barriers I have created to protect myself from feeling hurt and pain. I have sacrificed my aliveness and truth for that protection and I want them back. I notice that when I commit to changing internal structures, I naturally begin to challenge and change external structures that are obstacles to everyone experiencing the freedom and happiness I wish for all of us.
Come and work with me to transform the internal and external structures that keep us from living fully what is precious. The world needs us more than ever to be connected and courageous! All proceeds go to support the work that RMCCN is doing to bring NVC consciousness and skills more deeply and widely into the world.

David Shindoll, CNVC Certified Trainer and co-founder of the Rocky Mountain Compassionate Communication Network, has spent over 25 years creating environments based on mutual understanding and respect, boundaries based on needs, and an empowering compassion. David is passionate about learning, living, and sharing practices that transform how we relate to others and ourselves that are in alignment with our deepest values for truth, contribution, and love.
David holds a bachelor's degree in psychology from Colorado College and a master's degree in education from Loyola University. David has worked with children and their families for over 25 years in a variety of contexts from villages for abandoned children in Costa Rica, to Montessori schools in Taiwan, Bolivia, and the United States. David has been a teacher trainer in language at the Montessori Education Center of the Rockies and currently works as a 1st grade teacher in Denver, Colorado. David's passions include yoga, teaching and exploring how to live life from presence, truth, and compassion.
Registration Information And Online Enrollment
Click the Enroll Button to pay now with a credit card.
For more information about the program, or if you wish to pay by check, or make other payment arrangements, e-mail David Shindoll using the form below or call him at 720.346.5286.