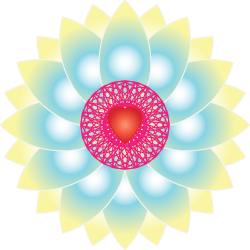 Redirecting the energy from anger to heal your life.
An Open Heart Training
Saturday May 12th, 1:00 P.M. to 5:00 P.M.
Unity Spiritual Center; 3021 S. University Blvd.; Denver, Colorado 80210

"Bitterness is like cancer. It eats upon the host. But anger is like fire. It burns it all clean."
– Maya Angelou
The Open Heart Series explores how a compassionate spirit coupled with nonviolent communication principles can transform our lives. These experiential training have defined structures for the mind, feelings exploration for the heart, and kinesthetic activities for the body.
This integration of mind, heart, and body, held in compassionate awareness, is designed to produce a sense of wholeness where we are able to welcome who we are unconditionally and experience our totality. We then recognize our kinship with others; our relationships and quality of life deepens, and aliveness burns brightly within the present moment.
Anger and Liberation:
Redirecting the energy from anger to heal your life.
Learn how anger can help you overcome fear and find joy.
Learn how anger reveals neglected aspects of yourself.
Understand where anger comes from.
Anger is extraordinarily powerful and drives much of our behavior. From the personal to the political, from corporate to the communal, stress and hostility threaten our well-being. Why is anger part of our nature? What purpose does it serve?
Anger energizes our physiology, propelling us to action. When we hide from anger, our actions are often blind and hurtful, a bolt of lightning that causes indiscriminate damage or a cold indifference that festers as loneliness. Hence we avoid anger out of fear of the destruction and isolation it can cause. Yet, it is this very avoidance that holds us captive to its destructive tendencies.
Anger releases tremendous energy. When we are clear about the needs at the core of our anger, its energy becomes a gift, fueling the actions that serve those needs, summoning courage and determination, and enabling us to overcome fear and helplessness.

David, poet, writer, and life coach, has studied and taught a wide variety of interpersonal communication skills over the last thirty years. He was introduced to NVC in 2000 and has been conducting trainings since 2009. Prior to his introduction to NVC, he studied with Anthony Robbins, Jean Houston, Deepak Chopra, and Gay Luce. He is a co-founder of the Rocky Mountain Compassionate Communication Network.
Registration Information And Online Enrollment
Click the Enroll Button to pay now with a credit card.
Want to attend more than one session? Click here for multiple session discounts.
For more information about the program, or if you wish to pay by check, or make other payment arrangements, e-mail David Steele using the form below or call him at 303.596.6063.