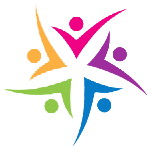 NVC Immersion & Trainer Development Program - An Immersion Learning Experience
"NVC gives us tools and understanding to create a more peaceful state of mind."
- Marshall Rosenberg
Would you like to deepen your NVC consciousness and skills?
Do you share in the passion for NVC?
Would you like greater integration and ease in living NVC?
Are you facilitating NVC groups or classes?
Would you like to share NVC by facilitating groups or classes?
Would you like to develop or expand your skills as a facilitator?
The NVC Immersion & Trainer Development Program is an eight-month program to support you in diving deeply into Compassionate Communication, living the consciousness, and finding flow and facility with the skills. In a nourishing and safe learning environment, you will explore and expand your learning to attain your personal NVC goals. This program counts as 24 days of training toward CNVC certification.
Transformation, fun, growth, community and support are all key elements in this program. If you want to live NVC more and more fully, I invite you to join us for this immersive learning adventure. Please explore the details by clicking here: http://nvctrainingsource.com/eight-month-trainer-development-program/
Program Length:
One Weekend Per Month For 8 Months
Event Type:
General Public Training
Business Training