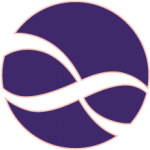 Taste The Compassionate Communication Flavor
"If you want others to be happy, practice compassion. If you want to be happy, practice compassion."
- Dalai Lama
From time to time, RMCCC facilitators lead an exploration into the many facets of Compassionate Communication. Each workshop is unique, focusing on different aspects of Compassionate Communication, accessible to the novice, yet providing opportunity for more experienced students to deepen their practice.
Based on the Non-Violent Communication (NVC) work of Marshall Rosenberg and grounded in compassion and the universality of human needs, NVC helps transform patterns of communication that often lead to conflict or disconnection from ourselves and others. Please join our RMCCC facilitators and discover the many ways Compassionate Communication can contribute to and transform your life.
Better understand people's motivations, including your own, so that you can live more happily and compassionately with others.
Develop skills for communicating hard to hear messages in ways that build connection, trust, and community instead of stimulating defensiveness and disconnection from others.
Let go of assumptions, dissolve barriers to understanding, and find solutions that work for everyone.
Increase your sense of well-being, peace of mind, and happiness.
Learn how NVC can improve and enrich your relationships with family, friends, colleagues and co-workers!