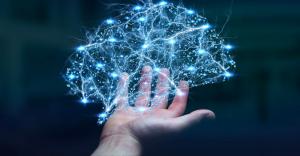 How NVC Helped Me Overcome Trauma
Wednesday, February 28, 2018
I didn't know how deeply I had been traumatized until I began to peel away the layers of old patterns born out of both short-term and long-term trauma in my childhood. NVC helped to reveal not only the effects of that trauma, but also a pathway toward health and the development of new patterns.
Through the process of continually taking workshops, including the Fundamentals, Beyond the Basics, and the intensive weekend workshops with Sarah Peyton, along with a year-long intensive with Robert Gonzales, I learned how to rewire my brain for self-empathy. I also participated in practice groups and worked one-on-one with a coach, David Steele. It took many years of intensive training, but the rewards have been well worth it. I was able to overcome clinical depression through the use of NVC. I was able to overcome relationship addiction and co-dependent behaviors. I learned how to empathize with myself and with others.
I can't say, "I'm perfect now!" But who can?
What I can say is that I am a markedly different and happier person with much healthier and functional relationships. I owe it largely to the processes I learned in NVC.
The intensive weekend and week-long trainings were also incredibly valuable. I intend to participate in the upcoming Sarah Peyton workshop as well. I wouldn't miss it for the world. She specializes in trauma. Both of the past weekend intensives that she did in Denver were life-changing for me. I hope you, too, will be able to experience these life-changing teachings.