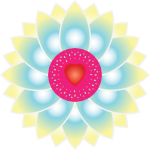 Transformation Through Compassion
"He who looks outside dreams; he who looks inside awakes."
- Carl Jung
The Open Heart Series explores how a compassionate spirit coupled with nonviolent communication principles can transform our lives. These experiential training have defined structures for the mind, feelings exploration for the heart, and kinesthetic activities for the body.
This integration of mind, heart, and body, held in compassionate awareness, is designed to produce a sense of wholeness where we are able to welcome who we are unconditionally and experience our totality. We then recognize our kinship with others; our relationships and quality of life deepens, and aliveness burns brightly within the present moment.
Each month delves into a different topic. Session stand alone and can be taken individually. The sessions also complement each other without repeating material so the series can be taken as a whole. Click on a topic below for a description of what is covered in that session.