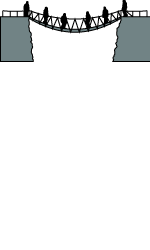 The Inner Journey of Racial Healing
Sunday Jan 31 12:00 pm - 6:00 pm MST plus 4 Thursdays Feb 4th – 25th 5:00 pm – 7:00 pm MST
This training will be conducted through Zoom with both phone-in and video-conferencing options. After enrolling, you will receive instructions for connecting to the call.

"It is not what you look at, it's what you see."
– Henry David Thoreau
More than ever, let's not give up with the messiness of racial justice work! Come wrestle with the spiritual repair & inner work that supports our outer racial justice work. This messiness is diving deeper to unlearn our inner whiteness and internalized oppression.
The inner work and the collective community work are reciprocally bound together, as Tikkun Ha'nefesh repair of our own soul and Tikkun Olam. repair of our world. Martin Luther King, Jr.'s Beloved Community, Valarie Kaur's Revolutionary Love, and John Lewis' Radical Love call us to live this work rather than do this work.
Inspired by anti-racist BIPOC leaders (Black, Indigenous, People of Color) Resmaa Menakem, Ruth King, and Nonviolent Communication Practitioner Roxy Manning, along with Rabbi David Jaffe's work, this inner journey begins with our own internal conversations with our internalized whiteness and oppression. Grow your capacity to truly show up as an ally. You will experience:
Kabbalah wisdom & Nonviolent Communication spiritual practices to manifest this individual and collective vision of love
Self compassionate practice to unlearn and heal
Healing trauma, based on Resmaa Menakem's work – please purchase or borrow his book: My Grandmother's Hands, Racialized Trauma and the Pathway to Mending Our Hearts and Bodies.
The format of Part I is a Retreat followed up with four practice sessions. Retreat invites space for deeper work individually in our circle together. Practice sessions provide time to apply skills & grow capacity between sessions. Some of the topics include:
Tikkun Ha-nefesh - recognizing racialized trauma we each carry
Transformation of the "Good white person", "Good Jewish Person" or "Good Christian Person"
Contraction and expansion practices
Intersection of Kabbalah Tree of life, Sefirot and NVC Tree of Life
Kavanah – widening our intentionality
Identifying needs that have been served by our whiteness and releasing where it lives in your body
Getting unstuck from guilt, shame, despair, and grief
Learning to receive feedback as a gift
Accompaniment of yourself and others in living radical and revolutionary love
Deepening your foundation for the outer work of racial justice
Part I provides a foundation for the second segment of building allyship with BIPOC organizations, having white to white conversations, having difficult conversations in a way that everyone keeps speaking, etc.

Susan Kaplan, MSW, MPA, RYT is a Certified Nonviolent Communication Trainer, Social Worker, Accredited Facilitator with Rocky Mountain Compassionate Communication Network, Co-leads Restorative Conversations and Equity & Inclusion Teams for RMCCN, and a Jewish Mystic. She provides racial justice and equity training and is a member of WWAG – white women accountability group. She is a white person, practicing continual unlearning layers of whiteness and sustaining herself in this collective labor of visionary love, care, well being and justice for all.
The Inner Journey of Racial Healing
For more information about the program, or if you wish to pay by check, or make other payment arrangements, e-mail David Steele using the contact form below or call him at 303.596.6063.
Making this work accessible to anyone called to it, independent of finical status, is important to us. The standard cost is $300.00. However, we offer several contribution levels for you to choose from, including scholarships for participants who need a very low or no cost option.
Pick your level below and enroll today.
The scholarship option is at the bottom.