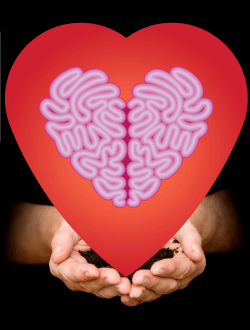 RMCCN Presents: Explore Your Resonant Self
Engage Your Brain's Capacity For Healing
Saturday, and Sunday March 17th and 18th 9:00 A.M. to 5:00 P.M.
Dancing the Soul; 950 Jersey St.; Denver, CO 80220


When our brain is healthy, our heart is full, our body is at ease, and we enjoy vitality. Sarah Peyton is a world leader in combining the empathy practices of NVC with the latest neuroscience discoveries to bring our mind, heart, and body into joyful resonance, providing emotional, spiritual, and physical health. There is a two year waiting list for Sarah's trainings. We are fortunate to have her.

This workshop is for you:
If you sometimes feel sad and need hope that healing is at hand
If you ever look at old patterns and long for positive change
If you sometimes feel like you are on shaky ground and would like a solid foundation under your feet
If you ever feel anxious and want calmness
If you sometimes feel bewildered and want to be able to like the human race
If you ever feel depressed and would like a reason to keep moving forward
If you sometimes need a little hope that you are essentially just right
If you want to get to know yourself, love yourself, and be kinder to yourself
If you love to learn about the brain
If you want to share this work with others.
Join us as Sarah leads us on a journey that follows a healing path of connection with the body, learning about the brain, and resonant language.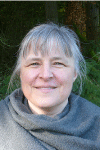 Sarah Peyton, Certified Trainer of Nonviolent Communication, teaches people how language changes relationship and the brain. She works with audiences internationally to create a compassionate understanding of the effects of relational trauma on the brain, and writes about and teaches people how words change and heal us. Her special interest is the way that difficult events impact our automatic brain patterning, and how to transform our tendencies toward self-criticism into self-warmth. Her first book, "Your Resonant Self: Guided Meditations and Exercises to Engage Your Brain's Capacity for Healing," was published by W.W. Norton Publishing internationally in autumn 2017.
Explore Your Resonant Self Registration Information And Online Enrollment
Payment by check is welcome, it saves us credit card processing fees.
You can also pay with a credit card by clicking the Enroll button above.
For more information about the program, or if you wish to pay by check, or make other payment arrangements, e-mail Susan Jennings using the form below or call her at 303.941.6414.